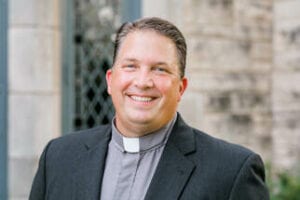 Methodism 101
You've heard me say several times that our strategy for making disciples of Christ for the transformation of the world begins with connecting with others. Connection begins a process of evangelism, conversion, and discipleship. As I was working though some of the initial planning stages of 2020, I started thinking specifically about the discipleship piece of the strategy. And, although discipleship is so much more than simply taking a class, it's also about deepening our relationship through study. Beginning in 2020, I will be teaching a Methodism 101 class every month. I realize that not everyone in our church grew up as a United Methodist. We have lots of Baptists, Catholics, Lutherans, Presbyterians, and several that grew up outside of the church altogether. But let's be honest, most of us that grew up United Methodist don't really know everything there is to know about our faith either.
The course will be broken down into four basic classes: Church history, Sacraments, Salvation, and Polity/Mission. Each month,
one of those four basic classes will be taught, and that will continue throughout the year. So, each of those classes will be taught three different times.
I get pretty excited when I get to talk about each of those subjects. The classes will be very interactive. I like it when people ask questions and participate in the discussions. It makes the time we spend together so much more productive and fun.
Anyway, I'll roll out the exact schedule in a few weeks as I make some final adjustments…. Be on the lookout!
Blessings,
Pastor Wade
Schedule A Meeting With Pastor Wade
Subscribe to Our Newsletter
Stay up to date with news and events happening at
First United Methodist Church - Victoria, TX