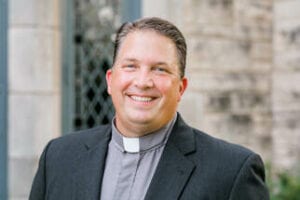 Back in 2012 I wrote a book called The Way of the Cross: A Companion to Lenten Devotion. It is a small book that seeks to take the reader on a journey with Jesus from his prayer in the Garden of Gethsemane to being laid in the tomb. It is a pilgrimage of the heart that all Christians should make, both Catholic and Protestant. The readings and devotions are based on the scriptural stations of the cross (The Way of the Cross) in the United Methodist Book of Worship. Each "station" begins with prayer, followed by scripture, and concludes with a commentary. The devotion section of the book is preceded by short chapters on fasting and prayer. As we enter into the season of Lent, a season of penitence and fasting, I want to share with you a brief excerpt from the chapter on fasting.
"When Jesus began his public ministry, the Gospel of Mark tells us that first he was baptized by John in the River Jordan, and that the Spirit immediately drove him out into the wilderness. He was in the wilderness for forty days tempted by Satan. What was the point of him being in the wilderness? What was the point of being desolate and without food and convenience? Satan tempted Jesus with food, power, and tempted him to test the Lord. Could it be that even Jesus was strengthened by the fast? While Jesus is fully divine, he is also fully human. Jesus humbled himself before the Father by submitting to his sovereignty. At any point, Jesus could have produced bread or other food on his own. Jesus could have ruled the kingdoms of the world at will. He could have thrown himself down from the temple without harm as Satan suggested he do. With each of these things, Jesus would have become self-reliant rather than reliant upon God. By turning away from these temptations, Jesus drew even nearer to the Father. Please don't mistake my words to suggest that Jesus was anything less than God. Certainly, Jesus is God; the Word made flesh. I'm merely pointing out that Jesus has modeled for us a discipline that makes us even stronger in our weakness; a discipline for drawing nearer to God especially to prepare ourselves for ministry. And, we are all called to ministry each and every day."
During this Lenten season, may your hearts be heavy with confession and unburdened with the pardon that comes through the Passion of Christ who gave himself as a willing sacrifice. Thanks be to God.
Blessings,
Pastor Wade
Schedule A Meeting With Pastor Wade
Subscribe to Our Newsletter
Stay up to date with news and events happening at First United Methodist Church - Victoria, TX