A nonprofit shop, outreach of First United Methodist Church in Victoria, Texas.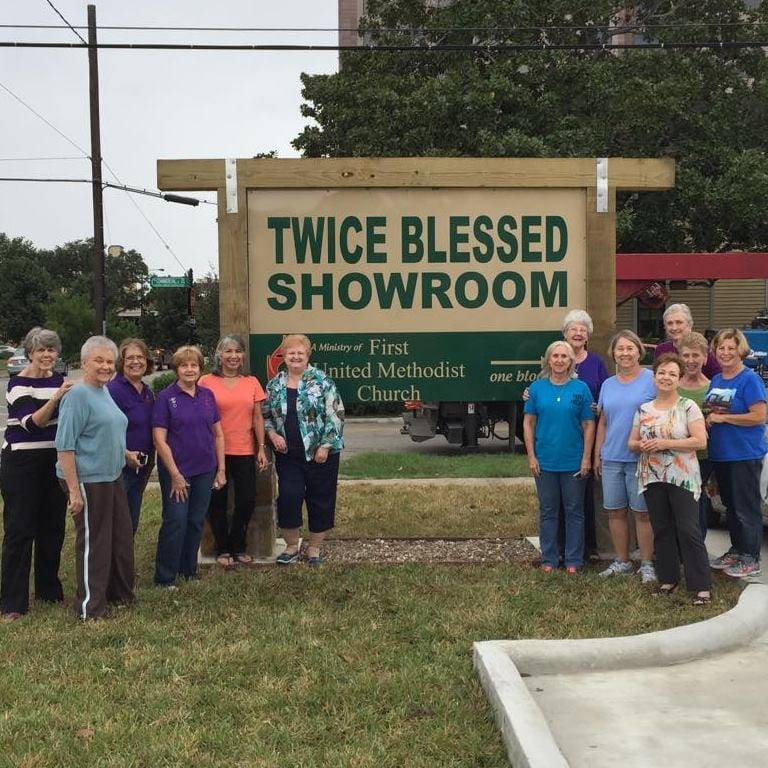 ​361-578-4233    
611 E. Warren Ave.
Victoria, TX  77901
Mailing address:  
P.O. Box 3391 Victoria, TX, 77903
We are a volunteer-based organization with over 70 volunteers who donate over 10,000 hours to our operation annually.
The goal of our organization is to help our community members with their most basic and if possible, more extensive needs.
Established in 1986 as a Christian 501(c)(3) non-profit organization. VCAM provides a broad range of services that are typically requested of churches. We operate as a safety net for families and individuals in crisis situations in our community.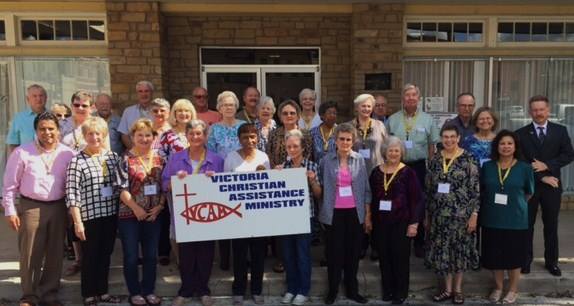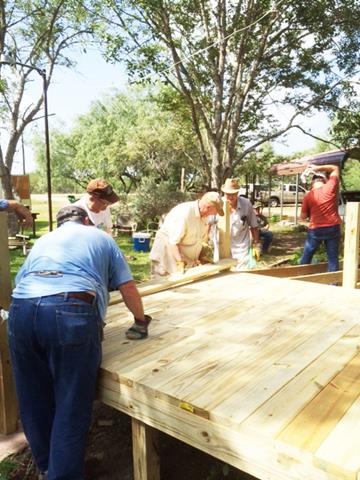 Cemetery Mowing
We are partnering with the Victoria Veterans Council to honor our veterans by helping mowing two of our veteran's cemeteries. These cemeteries take only about 1.5-2 hours to mow with 4-5 men as they are relatively small cemeteries. If you would like to be on the list to possibly mow from time to time (you don't need equipment—we just need men), please contact Robert Tripson at 652-3994 or email him at roberttripson@gmail.com.
Christ's Kitchen
One of our long standing service activities that our men do is readying and serving meals at Christ's Kitchen on the 3rd Saturday of each month from 8 AM to 1 PM. It is a great, feel good activity that our men enjoy working together on and we invite more men to join us.  Please call Milton Chapman at 361-571-1091 or email him at mchapman@andersonsmith.com if you would like to join us.
Wheelchair Ramps
We build wheelchair ramps for the needy in our community. These constructions will occur on various Saturday mornings, from time to time, and construction is normally done by lunch time. If you would like to be on the list to possibly help from time to time building these ramps (you don't have to do it every time and you don't have to be a handyman type to do this—they mainly need manpower to help move things), please call Travis Fromme at 361-648-2846 or email him at twfromme@gmail.com.
5th Sunday Lunches for our Church
At noon on the 5th Sunday of a month, The Men proudly plan and serve a lunch meal fellowship for the church body and guests.
Suppers for Youth
The Men proudly plan and serve suppers for youth groups each year.
Subscribe to Our Newsletter
Stay up to date with news and events happening at
First United Methodist Church - Victoria, TX