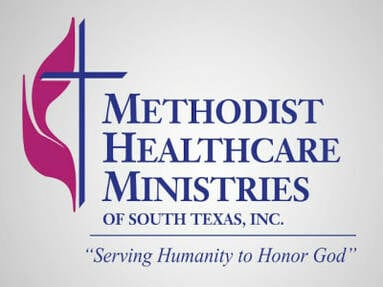 Wesley Nurse – Rx. Assistance
Prescription Assistance at First United Methodist Church is based on the understanding that we as members of Christ show others that are low-income and un-insured the compassion of the Holy Spirit through our work and compassionate care.  During the year the volunteers and Wesley Nurse see approximately 500 individuals that are in need of prescription assistance in our Victoria community.  The volunteers also fill out over 350 applications to access these meds from the pharmaceutical companies in the United States.  A total savings for these clients was calculated at approximately $95,000.00 for the 90 day supply of these meds.  The WN applauds the volunteer's dedication and service to these individuals!  This past year the dedicated group of Volunteers donated approximately 550 hours of work! Those currently assisting the WN in PAP are Suzi McReynolds, Martha Watts, Georgia Friggle, and Kathy Walleck. The services of PAP to the under-served in this community continue to be a focal point in the ministry that we surround ourselves with here at First UMC Victoria. As a Christian community we continue to sacrificially serve the under-served with the humility of Jesus, showing Christ to them through our words and compassion.
Grace and Peace,
Kathy Frels BSNRN
We have a loving, devoted group of people that want to be there for our congregation.
Offering:
Prayer

Prayer Shawls

Visits

Home-bound Communion

Calls

Cards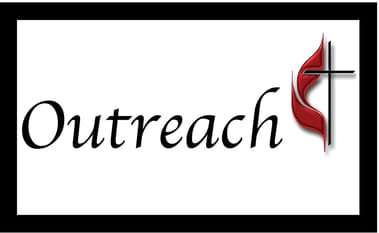 The outreach of the Church has gone above and beyond in the past few years. Through our Communion Rail offering we helped with 6 local ministries. We had 1 District ministry and 4 National or World Ministry we helped with.  In our September Offering we gave The Heifer Project $1100.00. We also gave to Willie Berman for our Missionary Mission.  Our church has been instrumental with Promise Point with church members actively working on the board and startup to our giving monetary also.
Outreach teamed up with our Attic Youth to put together snack and hygiene bags for the homeless kids at the two High Schools.
This summer we had Pine Cove at the church again in which we provide the staff with a meal.
In our mission field between our church people and Habitat we helped several people with hurricane recovery.  We had two UM Army team in town during the summer in which our donation for dinner meals help them stretch their dollars to help more people.  There was over one hundred kids and adults that helped over 18 families.  The hurricane relief effort after 1-1/2 years is still going on. We started up a Welcome Wagon in which FIRST time visitors would receive a loaf of bread and a personal invite back to church from one of our church members.  Milton and his team have done a wonderful job. Our Troop Campaign took a turn this year.  We are supporting our church family who is in the military.  We have sent treats and cards letting them now they are still in our hearts and on our minds.
We served coffee and donuts to our local vets before the Blessing of the Flag ceremony on Veterans Day.
The Kid Fest this year was held the weekend after the Fall Arts & Crafts Show.  We had games and food inside while we had Victoria Fire Department, Snow cones and Trunk or Treat going on outside.
The youth that attended had a blast along with the adults who help put this together.
This year during the Christmas Parade we handed out about 300 bottle of water.  The weather was hot during the day but cooled off at sunset.  People was asking for hot cocoa.  Next year we will do both water and hot cocoa.  We also handed out a couple of hundred Christmas cards from the church inviting them to our many services.
At FW Gross this past year we had another awesome Field Day end of school year celebration with blowups, snow cones, popcorn and cotton candy.  The Accelerated Reader program and The Teachers Resource Closet was filled with goodies.  We were able to complete the 2017 Teachers Wish list through the many donations for the church family.  The end of year book drive and STAAR testing incentives was a huge success.  The Teachers Appreciation Week was received highly by all.  Our usual Back To School luncheon for the staff was a hit.  The desert, Ice Cream Sundays, was a GRAND SLAM with the teachers.  At Christmas we put another store in for the kids to buy three presents this year for their family.  Our FWGross Giving Tree saw every child got a present from Santa Clause and his Elf at their classroom Christmas Party.
Through our Christmas baskets this year we were able to help another 60 families with a Large Turkey and a HEB gift card.  We also included in the bag a Christmas card from the church and a card inviting them to our Church Services.
Over this past year I would have never believed we could have out done last year's work, but we did.  All praise to the power of God working hands.
The Outreach/Witness Committee would like to give our church family a big THANK YOU.  This past year would have not been possible if it wasn't for everybody's generosity.
We would like to invite everyone to participate with us this next year.  We have a spot just for you.  Let's all make this next year bigger and better.
Billy Reeder- Outreach/Witness Chair
We are ready to pray anywhere, anytime!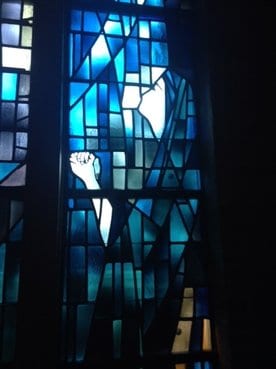 Subscribe to Our Newsletter
Stay up to date with news and events happening at
First United Methodist Church - Victoria, TX